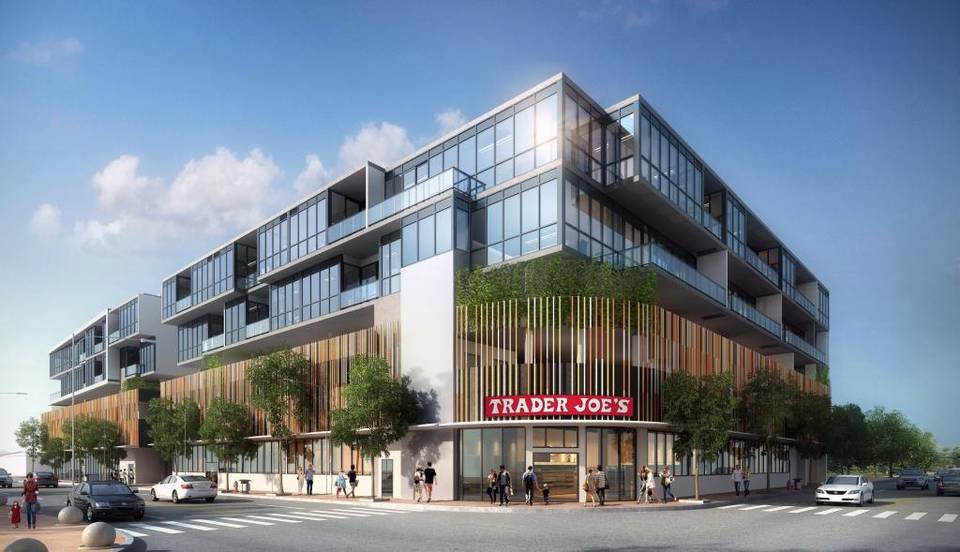 All News
February 10, 2017
Trader Joe's is Set to Open in Miami Beach to Residents' Delight
Trader Joe's is set to open in Miami Beach, much to residents' delight. For those of you who don't know, Trader Joe's is a beloved neighborhood grocery store chain, which offers patrons amazing, name-brand food and drink products from around the globe all packaged in their name-brand label packaging. Famous for its cedar planked walls and employees decked in cool Hawaiian shirts, this store is a favorite among thousands. Trader Joe's specializes in non-GMO items and other unique products. The announcement of the new Trader Joe's location was made by attorney Mickey Marrero from Becrow, Radell, Fernandez, and Larkin at the Miami Beach Design Review board meeting on February 6th, 2017.
Location, Location
"Location, location;" you've heard that saying before I'm sure. Location plays a significant role when choosing a location to open a business. The Trader Joe's location on Miami Beach is part of a brand new project located on the corner of 17th Street and West Avenue, and is known as 17 West. The store is said to occupy almost 11,500 square feet of space in this five-story, mixed use commercial development. This development will also house 28,142 square feet of additional retail space, as well as 200 parking spaces. This new commercial development is a joint venture between Elion Partners and Rock Soffer of Turnberry Associates, as well as members of the Sredni family.
Opening Date
Miami Beach residents have to wait at least a year before this new Trader Joe's location opens. But, Miami Beach residents can look forward to adding Trader Joe's to their shopping trips to Fresh Market in Sunset Harbor and Epicure Market on Alton Road. The project, which is just off of the Venetian Causeway, is slated to break ground later this month, and is said to open in mid-2018. The 17 West development will also have a residential component, which includes three-bedroom townhomes and one- to three-bedroom apartments, as well as other high-end shopping options.
If you are interested in moving to Miami Beach, so that you may experience the plethora of wonderful shopping options in Miami Beach, contact us at pobiakproperties.com. We will be more than happy to help you find the Miami Beach waterfront property of your dreams, so that you may lead the life you have always dreamt of.