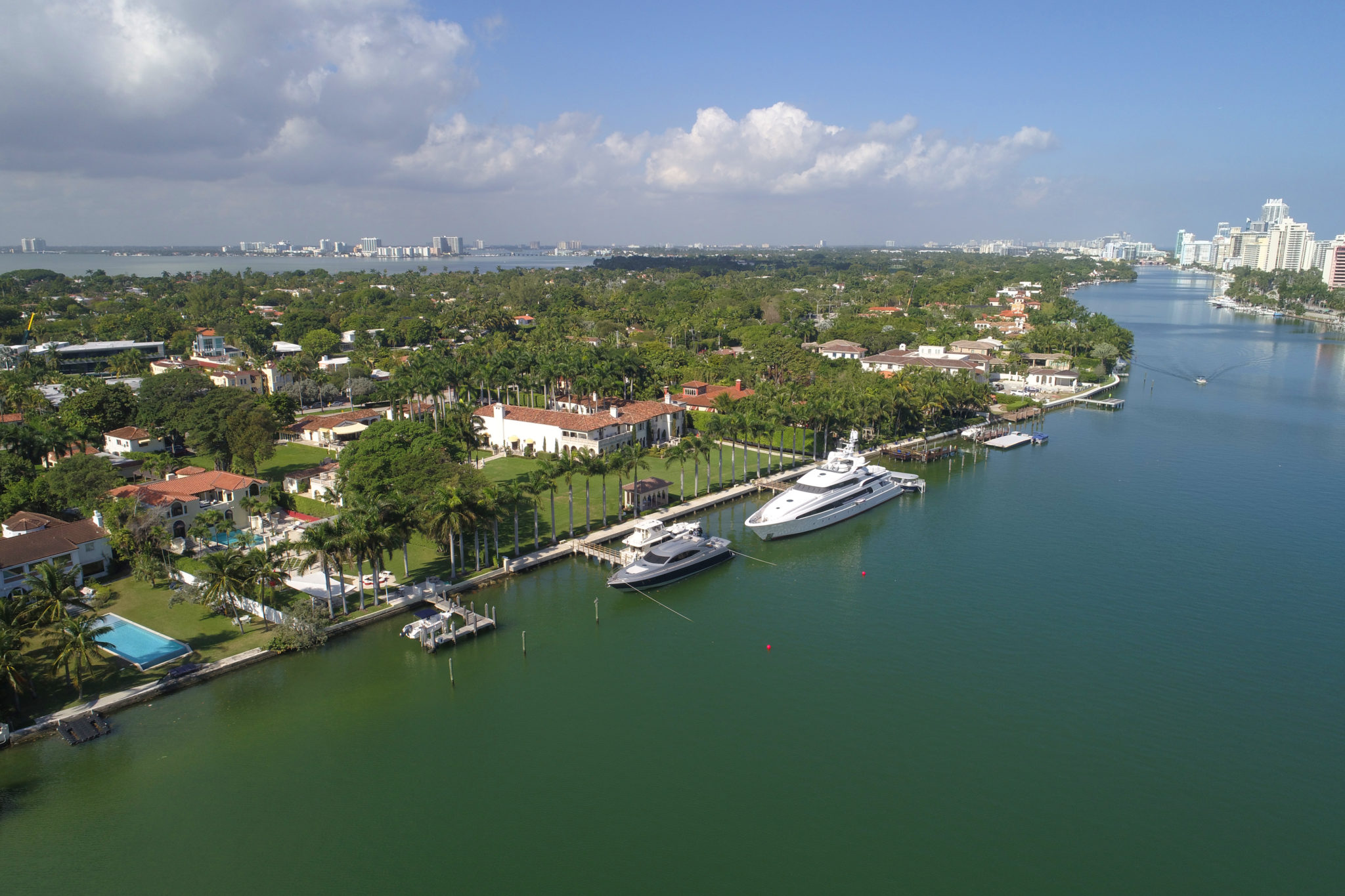 All News
January 30, 2017
Top 3 Miami Beach Neighborhoods with the Best Waterfront Homes – Round Two
As mentioned in last week's post, there are several amazing Miami Beach neighborhoods with awesome Miami Beach waterfront homes. For that reason, we knew that we were going to have a round two of the top Miami Beach neighborhoods with the best waterfront homes. Get ready to continue learning about the very best waterfront opportunities Miami Beach has to offer you and your family.
Allison Island
Allison Island is a guard-gated community, which offers Miami Beach residents 24/7 security and tranquility within a bustling beach city. Residents seeking luxurious waterfront homes with stellar views and unobstructed water access to both Biscayne Bay and the Atlantic will enjoy living on Allison Island because this island affords them that and so much more. This small island is located inside the Indian Creek waterway within the La Gorce neighborhood of Miami Beach. This area of Miami Beach is also known as North Beach. The island only covers 8.5 acres and is divided by 63rd Road into a north and south island. The north side of the island solely has waterfront homes; while, the south side of the island has condominiums and townhomes.
Sunset Islands
Sunset Islands located in Miami Beach consist of four man-made islands, which showcase a mix of waterfront and dry lot properties. All four island offer gorgeous views across Biscayne Bay, especially from all westerly exposed waterfront homes. This very small, intimate neighborhood offers buyers an assortment of architecture styles ranging from Modern to Mediterranean Classic. Sunset Island I and Sunset Island II are situated near the upper portion of North Bay Road; while Sunset Island III and Sunset Island IV are located near the southern portion of Bay Road. All four islands offer residents 24/7 protection, with security gate access located at two points off of North Bay Road.
La Gorce Island
La Gorce Island is situated in Biscayne Bay, in North Beach Miami Beach. The island sits just south of Normandy Isle, and offers buyers an array of architectural styles ranging from modern to historic. La Gorce Island is ideal for those seeking waterfront homes, as the island offers easy access to the bay and ocean. This island also offers dry lots with lush landscaping with abundant palms and foliage. La Gorce is a true tropical paradise within a 24/7 guard-gated community. Residents who choose to live in La Groce Island can enjoy the close proximity to South Beach, Bal Harbour, and Aventura for fine dining and high-end shopping. Additionally, residents are surrounded by many parks, golf courses, and the beach.
If you are interested in visiting properties in Allison Island, the Sunset Islands, or La Gorce Island within Miami Beach, then contact us at
pobiakproperties.com
, and we will be more than happy to show you the Miami Beach waterfront homes that are currently on the market.