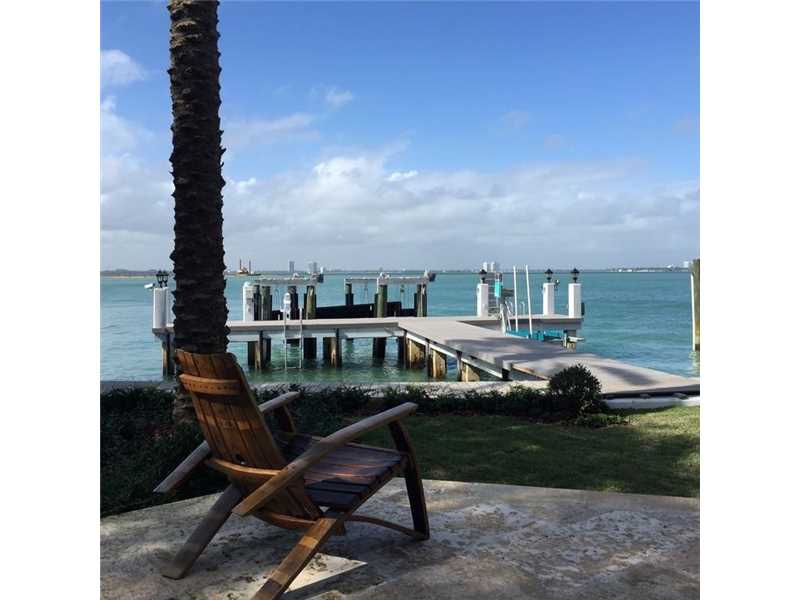 All News
February 1, 2017
Why Miami Beach Waterfront Homes Are A Boater's Dream
Miami Beach waterfront homes are ideal for an avid boater because they are right on the water and many include a private dock along with at least 100 feet of waterfrontage. This combination makes any Miami Beach waterfront property both an investment and a joy for boaters. Each of these three homes has a private dock, making it that much easier to enjoy your boat without having to drive to the marina or worry about your vessel while you're away.
5050 N. Bay Drive
The
Miami Beach waterfront home
at 5050 N. Bay Drive is an iconic estate that exemplifies
Miami Beach
and the boater lifestyle. Boating features include a private dock that is visible from the outdoor pool and backyard. The dock is large enough to double as an entertainment space right over the water. The amazing waterfront view is the highlight of the backyard and the cityscape beyond rounds out the experience. The property covers 32,085 square feet and is known for its lush and manicured grounds, garden, and waterfall. The home is 8,619 square feet with 10 bedrooms and 11 bathrooms. The home's size is perfect for entertaining guests after a day out on the water. There is a separate four bedroom, four bathroom guest suite for guest privacy, and a billiard and media room for relaxing after a day in the sun.
4330 N. Bay Drive
For boaters looking for a large dock in
Miami Beach
, look no further than this
Miami Beach waterfront home
. The dock is connected to the property and clearly visible from the backyard. The T-shape makes it more accommodating to larger vessels and accessible from multiple sides. This setup is an easy way to both keep an eye on your boat and also make it an added focal point of your waterfront view. This dock is on 133 feet of waterfrontage which is overseen by the backside of the home and the large backyard. The pool and entertaining space round out this view and make it a great place for those looking to enjoy water activities and relax in the sun afterward. The
Miami Beach
home is 8,066 square feet with six bedrooms and seven baths. There is a chef's kitchen, family room, and breakfast nook in addition to a formal dining and living space. Each bedroom has an amazing view of the water. The master suite has a great view, large private bathroom, and impressive walk-in closet.
4950 Pine Tree Drive
Finally — and perhaps the most impressive boater's dream — is the
Miami Beach waterfront home
at 4960 Pine Tree Drive. This home is unique in that it offers a waterfront boardwalk, floating dock, and boat lift in addition to a dockside lounge area. The setup along 400 feet of waterfrontage is perfect for not only enjoying time on the water but also marveling over the boat while on land, or showing it off while entertaining. The backyard also has an impressive pool and outdoor sitting space to satisfy any party or occasional guest. The home, which includes nautical-inspired architecture, sits on over an acre and includes eight bedrooms, seven baths, and some amazing amenities. Highlights include a rooftop terrace, poolside cabana, tropical gardens and a greenhouse. As a Miami Beach waterfront home, this property is a tranquil paradise perfect for the boater looking for an escape from the daily grind.
If you are interested in any of these Miami Beach waterfront homes, contact me at pobiakproperties.com, and I can give you a tour of these homes or something comparable.