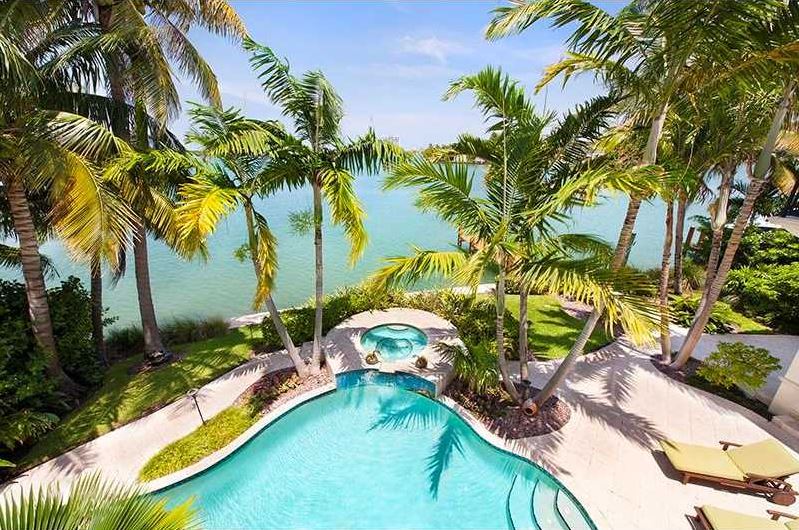 All News
May 10, 2017
Looking for the best houses for sale in Miami Beach?
If you're looking for the best houses for sale in Miami Beach, you should look for something that provides a unique living experience and stands out from the rest. These three homes offer something different and are great examples of luxury living in Miami Beach. Each have their own luxurious view and outdoor living areas as well as spacious interiors to accommodate any lifestyle.
Contemporary Bali
This house for sale in Miami Beach is one of the best for the highly sought after downtown southwest sunset views.


 This home was built with entertaining in mind, especially in the main living areas. The central part of the home is very open and has great flow to and from the four separate outdoor entertainment areas.


 The backyard and pool have a great combination of pool, lounge areas and balconies, all overlooking the magnificent view. The master suite has plenty of space to relax and unwind as well as get much needed rest, and the spa-like bathroom provides a tranquil place to decompress. This house for sale in Miami Beach is an amazing property that feels like a Bali retreat.

Spectacular Mediterranean
On the northeast end of Dilido Island is a spectacular Mediterranean inspired house for sale in Miami Beach. This home is best for it's wide views of the Venetians as well as the architecture designed by the well-known Ramon Pacheco. The living areas are very open and elegant, with room to entertain both formally and informally. There are many wide windows throughout, showcasing the view. The kitchen is well lit and a great place to cook as well as spend a morning relaxing.


 The backyard has a great resort style pool and spa with an amazing view of the water and city. This house for sale in Miami Beach merges old and new for a luxurious living experience.
Beautiful Modern
For those looking for a modern house for sale in Miami Beach, this is a great option. The backyard has an amazing view with a secluded pool and lounge area.


This space is very intimate and private, feeling like a personal resort or spa. There is a second floor balcony overlooking the yard and water, adding more private space for relaxing. Inside the intimacy continues with bright rooms and great natural light. This house for sale in Miami Beach is ideal for entertaining, showing off the outdoor space, and acting as your own private resort right on the water.