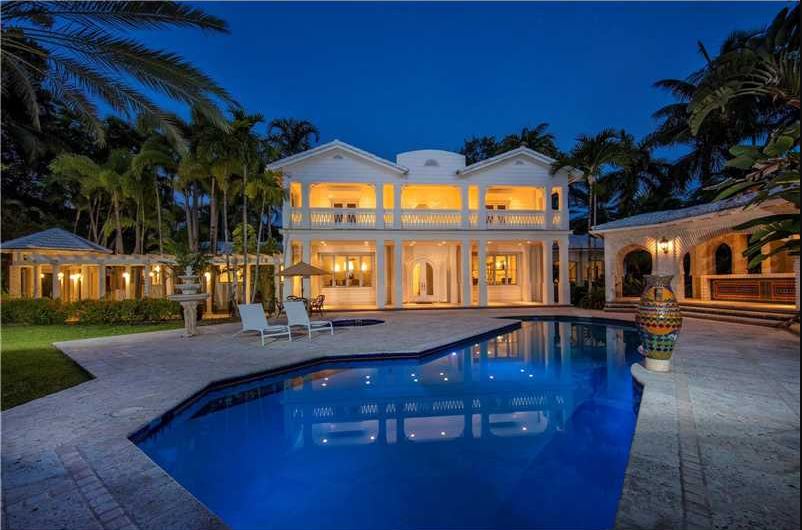 All News
May 1, 2017
Best of Miami Beach Real Estate
The best of Miami Beach real estate are these three large luxury properties currently on the market. Two properties are located on the exclusive Star Island, one home has historic significance to Miami Beach, the other is a gorgeous villa on a corner lot. The third home is situated on the popular North Bay Road, providing a luxury resort aesthetic. These homes are some of the best Miami Beach real estate because of their location, large lot size, and wide water frontage that provides amazing views and sunsets.
Historic Star Island
A gem in Miami Beach real estate is the property at 46 Star Island. The historic home was built by Carl Fisher and hasn't been on the market in 30 years. As a large estate, this property is 61,000 square feet with a 20,000 square foot home. The water-frontage covers 255 feet and offers panoramic views. Located on the island, this home is an exclusive address in an exclusive location. Newly renovated in 2016, this 40 room home offers a unique opportunity to enjoy historic Miami Beach while at the tip of Star island.
Florida Villa
Another amazing addition to Miami Beach real estate is this Florida villa at 1 Star Island. One of the best that Miami Beach has to offer is this 53,000 square foot corner lot with 240 feet of unobstructed views. The impressive views include both Biscayne Bay and downtown Miami. The home is a two story main house along with a guest house, for a total of seven bedrooms and eight baths. Beyond the home there is a resort style pool and spa as well as a private dock. For a resort style living experience on the corner of an exclusive island, this home showcases the luxury of Miami Beach.
Modern Luxury
Some of the best of Miami Beach real estate on the mainland are along the prestigious North Bay Road. Currently, a modern ultra luxury home is on the market, with seven beds, ten baths, and a rooftop swimming pool. The home has wide open bay views and year round direct sunsets to complete the luxury living experience.The property offers world class interiors, amazing architecture, and feels like a vacation the moment you step inside. This home is a prime example of high-end Miami Beach real estate and is one of the best properties currently on the market.